Automate Your Follow Up!
Automated email follow up are easy to use and save time. With automated emails, you can create emails in advance and set them to be sent on any specific date(s) you choose. Automated emails are usually personalized emails sent to welcome new customers, to provide product recommendations based on previous purchases by customers, or to target specific audiences. The purpose of these emails is to get customers to engage with the message, so that it will hopefully lead to the customer taking action.
Benefits of Automated Email Follow Up:
CONTROL YOUR WORKFLOW
DELIVER MESSAGES TO TARGETED GROUPS WITHIN YOUR DATABASE
SAVE TIME AND INCREASE ENGAGEMENT
USE AND CREATE CUSTOMER CENTERED EMAILS THAT REQUIRE CUSTOMER'S TO TAKE A SPECIFIC ACTION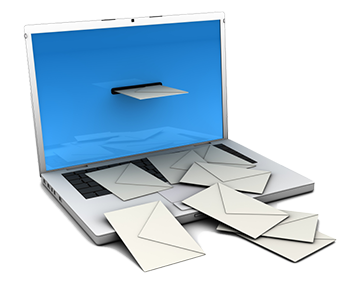 Don't Get Caught with Snail Mail
With automated email follow up,Legacy Click can help you do a lot more than send emails. We can help you monitor your engagement so you can track your performance and get to know your audience through data reports. To find out how you can get performance feedback from using automated emails, contact Legacy Click.
Creating A Cash Pulling Patient After Care Program